Is It Possible To Avoid The Winter Ugly Stage?
Do you ever wonder why some plants go through what I like to call the "Ugly Stage" of winter when they are covered with frost-damaged growth, while the exact same plant(s), located close by do not?  Is their any possible way to avoid this "ugly stage" besides covering your plants during freezing nights?  
My frost-damaged Bougainvillea. Not too pretty, is it?
It can be cumbersome to cover your plants each night when freezing temperatures are forecast…you have to pay attention to the forecast, rush out in the freezing cold to cover them and hope you have enough old sheets and towels to do the job….or rush to the nursery to buy frost cloth. And, if you forget to do it for one night, all your hard work the previous nights, was for nothing…
Luckily, there are some easy solutions you can implement in order to avoid this "ugly stage".
Isn't it amazing that there is beauty in dead leaves?
Bougainvillea grow very well in the desert, but will suffer from frost damage in the winter months. Now, I am okay with that….Bougainvillea look beautiful 9 months out of the year and I ignore them for the other 3. I thought this was just the way things were, until I was driving down a residential street about 10 years ago and saw a beautiful Pink Bougainvillea surrounded by frost damaged ones. What was so different about this one I wondered? Well, it was obvious as I looked at it's surroundings. This particular Bougainvillea was located underneath the canopy of a Mesquite tree, which protected it from the cold.
This is what my protected Bougainvillea looks like. The canopy of my Palo Verde tree provides protection from frost damage.
How simple the solution was, I thought. So, I decided to put this into practice whenever I designed landscapes, including my own. I would place frost-susceptible plants under trees and underneath the eaves of a house where they would be protected from freezing temperatures. I would use trees that provided light, filtered shade such as Palo Verde and Mesquite, because many plants will not bloom under heavy shade trees.
This Bougainvillea enjoys protection from the eaves of the house.
Frost damaged Lantana
The same holds true for Lantana. Out in the open, Lantana does get damaged by the frost. However, by placing them under the eaves or underneath a tree, they usually escape frost damage.
I designed this area and had the Lantana placed underneath the overhanging eaves of this building. This photo was taken in January.
So, if you love Bougainvillea, Lantana or other frost-susceptible plants but have avoided using them because you can't stand their "ugly stage" in the winter – there is hope! Try planting them underneath the protection of a tree or under the eaves of your home and enjoy year-round green leaves and beautiful flowers. Or just accept that they will go through their annual 3 month "ugly stage" and focus instead on your winter-flowering plants instead 😉 As this year ends and a new one begins, I would like to thank those of you who have taken the time to read what I write and have left comments as well.
I wish for all of you a very
Happy New Year.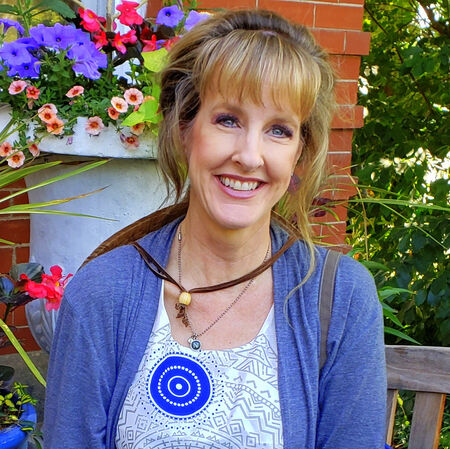 Noelle Johnson, aka, 'AZ Plant Lady' is a author, horticulturist, and landscape consultant who helps people learn how to create, grow, and maintain beautiful desert gardens that thrive in a hot, dry climate. She does this through her
consulting services
, her online class
Desert Gardening 101
, and her monthly membership club,
Through the Garden Gate
. As she likes to tell desert-dwellers, "Gardening in the desert isn't hard, but it is different."
https://www.azplantlady.com/wp-content/uploads/2009/12/Frost-Damage-Bougainvillea.jpg
533
640
arizonaplantlady@gmail.com
http://www.azplantlady.com/wp-content/uploads/2018/10/favicon.png
arizonaplantlady@gmail.com
2009-12-31 18:39:00
2021-03-21 13:02:08
Is It Possible To Avoid The Winter Ugly Stage?