Okay, I realize that most of you have not been waiting with baited breath to see what three English Roses I have chosen. But for those of you who have, here is what I have decided on….
Abraham Darby (Pink/Peach)
Graham Thomas (Yellow)
&
William Shakespeare (Red)
Graham Thomas
I owe a debt of gratitude to those of you who gave me excellent advice on the English roses that you have had success with. I also did some research by checking with my local rose society to see the rose varieties that do well in our area. Which leads me to an excellent tip – the ARS (American Rose Society) ratings are based on how each variety of rose grows all over the country. So, a rose that rated poorly in the northern areas may excel in the south. I highly recommend checking your local rose society's information page online which should lead you to excellent rose choices for your area.
You can find links to your local rose society by clicking here. Here is a link to the list of the best roses for the desert areas of Arizona.
The location for my new roses are kindly indicated by my three youngest helpers. My new roses will receive bright morning sun, but will be protected from the intense afternoon sun in the summertime.
*Notice my son's right torn knee in his jeans. Why is it that all of his pants are that way? Only the right knee is torn on all of them… I have four daughters and my son is my youngest child, so boys are somewhat of a mystery to me.
Mexican Bird of Paradise Flower (Caesalpinia mexicana)
The small tree in the photo with my children, is of one of my favorite plants. It is blooming right now and even though I was taking pictures of where I was putting my new roses, I couldn't resist taking this picture. I love that there are still plants flowering this time of year.
In the meantime, I cannot wait to receive my new roses. I was not able to find English roses in any of our local nurseries, but I was able to find many suppliers online. I ordered mine through Heirloom Roses. They should arrive between January 6 – 10th. For those of you who would like to see how to plant roses, it is rather simple, but you need to follow certain rules. I will show you how once my roses arrive in a few weeks.
Is It Possible To Avoid The Winter Ugly Stage?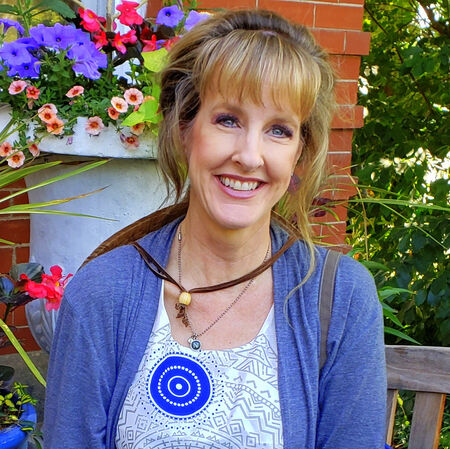 Noelle Johnson, aka, 'AZ Plant Lady' is a author, horticulturist, and landscape consultant who helps people learn how to create, grow, and maintain beautiful desert gardens that thrive in a hot, dry climate. She does this through her
consulting services
, her online class
Desert Gardening 101
, and her monthly membership club,
Through the Garden Gate
. As she likes to tell desert-dwellers, "Gardening in the desert isn't hard, but it is different."
https://www.azplantlady.com/wp-content/uploads/2009/12/Yellow-Rose-3.jpg
640
640
arizonaplantlady@gmail.com
http://www.azplantlady.com/wp-content/uploads/2018/10/favicon.png
arizonaplantlady@gmail.com
2009-12-30 18:37:00
2021-03-21 13:06:23
I've Made My Decision…