Do you remember when you were a child and couldn't wait to grow up? First it was learning how to walk before you could run. Then learning how to ride a bike without training wheels. Later you become impatient, waiting until you are old enough to get your driver's license, although that is often scary for the parents.
Well, this is not a story about a child impatient to grow up. Rather, it is a story of a rose bush that is in too much of a hurry to flower.
Back in January, we reintroduced roses into our garden. We purchased 3 David Austin roses – Abraham Darby, Graham Thomas and William Shakespeare. My children were so excited the day we received the roses in the mail.
Reintroduced Roses
We prepared the holes using bone meal, bagged compost, blood meal and aged steer manure according to the directions from the rose grower.
Once we planted them, they were so small, it was hard to even see them.
Only two months later, we saw the beginning of a single rose bud growing on our Abraham Darby rose, which belongs to my third oldest daughter, Ruthie. We were all so excited and it seemed like it took forever for it to bloom.
It was well worth the wait. I love the light pink of the petals and the fragrance was just intoxicating.
Well, not wanting to be outdone by it's neighbor, Abraham Darby….Graham Thomas decided that he would outdo Abraham.
Almost all at once, he started to grow not just one rose bud, but 10!
Now normally, I would be absolutely thrilled.
I mean, who wouldn't love all of these beautiful roses perfuming the air. But, there was just one problem. You can see part of the problem in the photo above.
Graham had not grown big enough stems to support all the new roses, not to mention even one rose.
And so, we had beautiful roses laying on the ground….
Hopefully, Graham will think twice about growing roses before he has big enough stems.
Interestingly, our William Shakespeare rose is quite patient. He is rather puny and only formed his first rose bud a week ago. But, the stem should be able to support the rose (hopefully).
And so the moral of the story is, do not flower until you have grown big enough to support them. I hope Mr. Graham Thomas has learned his lesson….
A Neglected, Overgrown, Nameless Rose….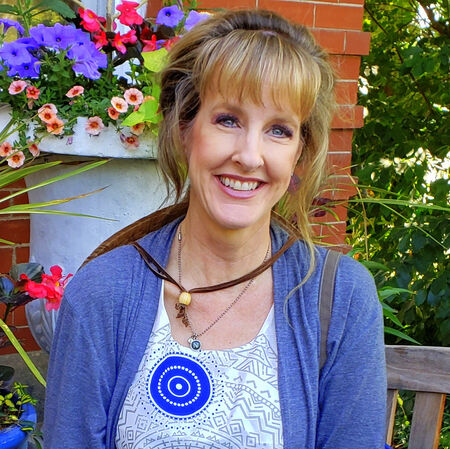 Noelle Johnson, aka, 'AZ Plant Lady' is a author, horticulturist, and landscape consultant who helps people learn how to create, grow, and maintain beautiful desert gardens that thrive in a hot, dry climate. She does this through her
consulting services
, her online class
Desert Gardening 101
, and her monthly membership club,
Through the Garden Gate
. As she likes to tell desert-dwellers, "Gardening in the desert isn't hard, but it is different."
https://www.azplantlady.com/wp-content/uploads/2010/04/DSC03016.jpg
548
640
arizonaplantlady@gmail.com
http://www.azplantlady.com/wp-content/uploads/2018/10/favicon.png
arizonaplantlady@gmail.com
2010-04-09 14:00:00
2021-02-26 10:25:11
Impatient To Grow Up….