My Love Affair With Roses: Looking Forward and Back
Introduction to a Passion
I have had a love affair with roses for over 26 years.
It all began when we bought our first house. I was a young mother with two girls who was giddy with the possibilities of having her very own spot of garden to grow roses in.
We would take our girls around to the local rose gardens where so could see what types of roses to pick for our new rose garden.
The rose garden was located in the front yard along the side of the driveway. At the time, money was tight so we ended up purchasing twenty different 'grade 1 1/2' roses for $3 each at Home Depot.
Exploring the World of Roses
'Grade 1' roses are considered to be the cream of the crop and the best type to purchase based on the their size and number of canes (stems).
A few months later, my roses were in full bloom and the talk of the neighborhood (we definitely stuck out from the surrounding neighbors since we had taken out a large chunk of lawn to grow a LOT of roses).
A Growing Rose Obsession
Many people ask if I had a favorite hybrid tea rose and the answer is "yes". Mr. Lincoln with its deep red blossoms which were incredibly fragrant always stands out in my memory of our first rose garden. At one time, it reached almost 6 ft. tall and had over 30 blossoms covering it.
Three years later, I had gone from 20 rose bushes to 40 – all a different type of hybrid tea or shrub rose. I realize that I maybe went a little overboard, but I loved growing roses – no two roses were the same.
Roses Across Continents
Whenever we were traveling, if there was a rose garden nearby – we would visit it…
The rose garden at Kilkenny Castle in Ireland.
That's me posing by the roses and the castle in 2003.
Santa Barbara Mission rose garden in California
Passing on the Love
After we sold our home in Phoenix, we moved out to the suburbs to be closer to my husband's job. As we built our new home, I knew that I did want room for a few roses.
After adopting our three youngest kids, I was eager to share my love for roses with them. They each picked out their own rose from a rose catalog and helped plant them. It was a fun experience, complete with finding earthworms in the soil and more.
While their roses did grow, they didn't have the best location, which was rather shady and so they turned out rather straggly. Needless to say, they were pulled out a couple of years later.
Captivating Rose Destinations
Even though I didn't have roses growing in my garden, I still went out of my way to enjoy them whenever I found myself on the road.
International Rose Test Garden in Portland, Oregon in 2015.
Stopping to smell the roses in Santa Barbara, CA in 2016.
A Rekindled Love Affair for Roses
A few years ago, I realized that my love affair with roses never ended and that it was time to think seriously about growing a few again.
Surprisingly, not a single one is a hybrid tea rose. In fact, all are David Austin shrub roses.
Shrub roses are easier to grow, more resistant to disease and insect pests and smell amazing!
One of the cool aspects of being a local garden expert is the the folks at David Austin send me free roses to test in my garden. In return, I tell them how they do in the desert climate and share my findings with you too!
My favorites for the desert garden are 'Ancient Mariner', 'Darcey Bussell', 'Lady of Sharlott" and 'Olivia Rose'. All of these are available through mail order via this link.
Embracing the Rose Growing Passion
I am so happy that I have returned to growing the plant that inspired my passion for gardening years ago.
Winter is the best time to add new bare root roses to the desert garden. I invite you to consider adding some to your garden.
What Kind of Roses Should You Grow?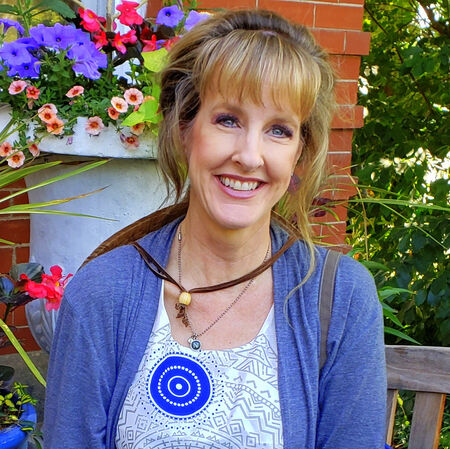 Noelle Johnson, aka, 'AZ Plant Lady' is a author, horticulturist, and landscape consultant who helps people learn how to create, grow, and maintain beautiful desert gardens that thrive in a hot, dry climate. She does this through her
consulting services
, her online class
Desert Gardening 101
, and her monthly membership club,
Through the Garden Gate
. As she likes to tell desert-dwellers, "Gardening in the desert isn't hard, but it is different."
https://www.azplantlady.com/wp-content/uploads/2016/01/William_Shakespeare_rose_sign.jpg
640
619
arizonaplantlady@gmail.com
http://www.azplantlady.com/wp-content/uploads/2018/10/favicon.png
arizonaplantlady@gmail.com
2021-01-04 01:10:00
2023-09-26 16:24:22
My Love Affair With Roses: Looking Forward and Back