Oh, I just love Christmas time. Ask my friends or family and they will tell you that I live for this time of year. I start on putting up our beautiful (okay, artificial) tree as soon as the Thanksgiving dishes are washed and put away. I love real Christmas trees and their incredible fragrance, but I don't like how fast they dry out, so an artificial tree works out well for me.
I have re-programmed my radio station buttons in my car so that I can listen to those radio stations that are playing Christmas music non-stop. I am almost done shopping and wrapping gifts. I have some knitting projects left to finish (I took a few knitting classes back in August and I totally hooked….I love knitting!). I can't mention what I made because some of the recipients read my blog 😉
Artificial Christmas Tree, Christmas 2008
Soon, I will start baking. I love to bake and made a braided loaf of bread last week. I wanted to practice making one first before I brought one to Christmas dinner at my mom's house. The kids love to help me bake and each has their own apron to wear.
I have all the ingredients ready to make pumpkin bread. The recipe is an old one and is honestly, hands down, the best pumpkin bread I have ever had. It is very popular with my friends and family and very easy to make – I don't make anything that is difficult….I'm prefer things that are simple, but look like you spent a lot of time baking them. I will post the recipe and a photo of the results once I finish baking loaves as gifts for teachers and friends.
There is one Christmas item on my to-do list that my husband is always in charge of – putting up the Christmas lights around the house. Now if it were up to me, our house would look like this one….
This house is just down the street from Double S Farms and I look forward to their light display each year. But since my husband does not share my extreme zeal for holiday festivities and decorations, we typically make do with your basic string of lights around the front of our house.
However, this year he has been busy working full-time AND going to school, so he has not had much time. And so since I did not want to wait until Dec 20th to have our lights put up, I volunteered to do it for him. Since it was only a string of lights, it was fairly easy and I was so proud of the fact that I did not fall off of the ladder…..I am a bit clumsy.
After I put up the lights, I noticed that there were some strands of mini-white lights in the box. Well, since I was the one putting up the lights, I decided that I would go the extra mile and decorate our cactus. Now, I don't have much cactus in my garden at all, but I do have a Mexican Fence Post cactus that I started from a cutting 5 years ago. It has grown beautifully and it was just perfect for wrapping some lights around.
So, I put some gloves on and got started. It took a bit longer than I thought it would, but I soon had it entirely wrapped up. Our neighbor came by and asked me if I had checked to make sure that the lights worked before I had put them on the cactus.
Oops….there is reason that I do not have a photo of my cactus all lit up.
And so I learned my lesson….always check your lights before you put them up.
I hope all of your holiday preparations are going well and that your lights are working!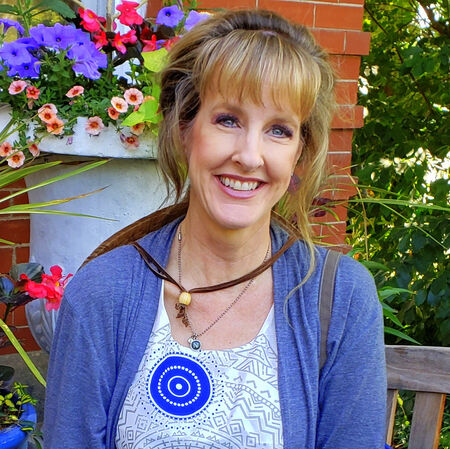 Noelle Johnson, aka, 'AZ Plant Lady' is a author, horticulturist, and landscape consultant who helps people learn how to create, grow, and maintain beautiful desert gardens that thrive in a hot, dry climate. She does this through her
consulting services
, her online class
Desert Gardening 101
, and her monthly membership club,
Through the Garden Gate
. As she likes to tell desert-dwellers, "Gardening in the desert isn't hard, but it is different."
https://www.azplantlady.com/wp-content/uploads/2010/12/IMG_5642.jpg
640
457
arizonaplantlady@gmail.com
http://www.azplantlady.com/wp-content/uploads/2018/10/favicon.png
arizonaplantlady@gmail.com
2010-12-14 13:15:00
2021-02-17 06:48:47
Christmas To-Do List….