Six Trees, a Boy Scout and a Horticulturist
Last time we visited together, I was "talking" about having to plant shrubs around our church along with a boy scout who was working on his community hours for his next badge.
As I promised, here is 'part two' where we planted six 15-gallon trees together.

Before we planted the 15-gallon trees, I was asked to oversee the planting of a single 24″ box tree by the church office.
I planned to have the tree to be planted in this area to protect the office from the hot, afternoon sun. This Sissoo tree will grow quickly and provide lots of welcome shade.
The hole should be the same depth of the root ball (not the top of the container), or a little bit shallower. It's important not to plant too deeply. Trees (& other plants) require oxygen, which is present in the soil, but it is more concentrated in the top couple of feet of soil.
Cut the metal bands surrounding the box container.
Once the metal bands have been removed, it is easy to remove the wooden sides. You can remove the wooden bottom as well at this point.
Fill in with soil, but take care not to pile up soil on top of the root ball. ** Before filling in the hole….check to make sure that the tree has not been planted too deeply in the box. This often happens and problems don't show up until later on. Gently scrape away the top layer of soil until the root begins to flare out.
Once we had the boxed tree planted, my boy scout 'assistant' and I began working on the 15-gallon Sissoo trees.
Don't pull out the tree, as this can damage the root ball. Instead, make two cuts down the side of the container. You can use box cutters, and exacto knife, hand pruners of loppers.
At this point, pull the side down and cut along the bottom of the section to completely remove this section.
Gently slide out the tree and guide it into the hole. Try not to 'drop' it. Although my assistant was bending over, it is safer for your back to squat down, using your legs or better yet – get on your knees.
Now we are ready to fill in the hole. Once you have filled in the hole, tamp down gently with your feet to get rid of any air holes in the soil. **At this point, you can create a 'well' around the tree. Create a ring of soil about 1 – 2 feet beyond the root ball and fill with water. Once your tree has been in the ground for a year, you can remove the well. This step is especially important if you do not use drip-irrigation.
When you put in new trees and plants, they will initially require more water then your more established plants. So, if your entire landscape is on an irrigation schedule, I recommend giving your new plants a little extra water. You can do this by turning your hose on a slow trickle and letting it soak the soil around the new plants between scheduled waterings.
***************************
Temperatures are dipping below freezing this week. It is forecast dip below 26 degrees on Tuesday….I am getting my old towels, sheets and burlap ready to cover my frost-tender plants 🙂
I hope you all have a great week!
10 Shrubs for Full Sun and Reflected Heat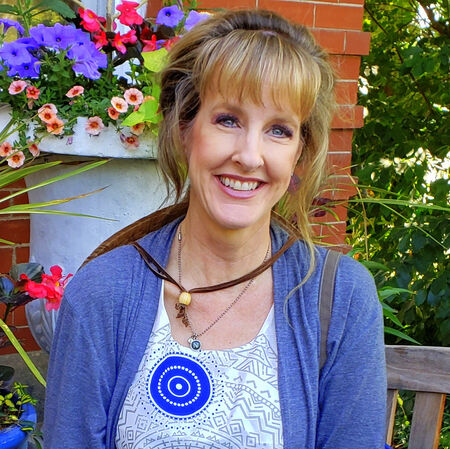 Noelle Johnson, aka, 'AZ Plant Lady' is a author, horticulturist, and landscape consultant who helps people learn how to create, grow, and maintain beautiful desert gardens that thrive in a hot, dry climate. She does this through her
consulting services
, her online class
Desert Gardening 101
, and her monthly membership club,
Through the Garden Gate
. As she likes to tell desert-dwellers, "Gardening in the desert isn't hard, but it is different."
https://www.azplantlady.com/wp-content/uploads/2011/12/2775.jpg
640
428
arizonaplantlady@gmail.com
http://www.azplantlady.com/wp-content/uploads/2018/10/favicon.png
arizonaplantlady@gmail.com
2011-12-05 13:17:00
2021-02-11 05:15:41
Six Trees, a Boy Scout and a Horticulturist