My First Edible Garden 4 Years Later
Do you have a vegetable garden or have you thought of maybe starting one?


Four years ago, we planted our first vegetable garden.
The kids were eager to join in the fun and helped us install our new garden.
We created a raised vegetable garden that measured 7 x 8 feet for a total area of 56 square feet of space for vegetables.
Although I have grown vegetables as a child and again as a horticulture student – this was our first time growing vegetables on our own.
It has been an incredibly rewarding an learning experience.
After the first year, we enjoyed our little garden so much, that we added an extension…
Our garden was fenced to keep our dogs out.
It was so great having even more space to grow vegetables. You can view how we built our vegetable beds, here.
Those of you who grow vegetables, probably won't be surprised to hear that we took it even further. We created an edible garden along the side of our backyard, complete with our largest raised bed and added fruit trees and berries.
But, back to our original vegetable garden. This is the garden that I see from my family room window. Besides growing vegetables, it is also where I have masses of flowers growing, which attract pollinators.
Hollyhocks grow year after year, with no help from me. I planted hollyhock seeds 4 years ago and since then, they come every year.
The hollyhocks are located just outside of the raised bed and get enough water from the vegetable garden.
Every year, I am never certain what colors of hollyhock will come up. Some years, I have had white, red, pale pink and magenta flowers.
This year, it is magenta.
Nasturtiums always play an important part in my spring vegetable garden. They help to repel damaging insects from my vegetables AND they add beauty to my garden as well.
They usually come up from seed, beginning in February.
This is the last of my leaf lettuce for the season. Hot temperatures will cause it to 'bolt' soon and make the leaves taste bitter. In my garden, this usually occurs in mid-May.
The blue lobelia came up on their own from those planted the previous year.
Onions are beginning to flower and I will harvest them once the tops die back, which should be around late May, early June.
I like to dice my onions and freeze them for future use.
My garden also has an unlikely plant growing next to my carrots – Pink Wood Sorrel. I received a cutting of this plant from a fellow-blogger from Oregon. Surprisingly, it thrives in its corner in my vegetable garden.
The flowers appear throughout spring and then the entire plant dies down in the summer before growing back in the fall.
Along the front of the extended vegetable garden, sit three containers filled with a combination of flowering plants, vegetables and herbs. It is very easy to grow vegetables in pots and you can read how to here.
The newest addition to this area of the garden is a Meyer lemon tree. I realize that it looks rather sad, but there are quite a few new leaves beginning to bud and a few, tiny lemon fruit beginning to form.
The chicken wire is a temporary barrier for the dogs. Eventually, we will remove it.
We selected a Meyer lemon tree because it is slightly more cold-hardy then the 'Eureka' variety. Meyer lemons are sweeter them other lemon varieties because they are not a true lemon – they are a cross between an orange and lemon tree. As a result, they are slightly sweeter then your typical lemon.
The only downside to Meyer lemons compared with 'Eureka' is that they are thorny.
Strawberries, malabar spinach and garlic are also current residents in my first edible garden.
But, this time of year – my favorite plant in my edible garden isn't edible – it is my 12-foot tall hollyhocks.
So, how about you? Do you have an edible garden, or are you thinking of starting one?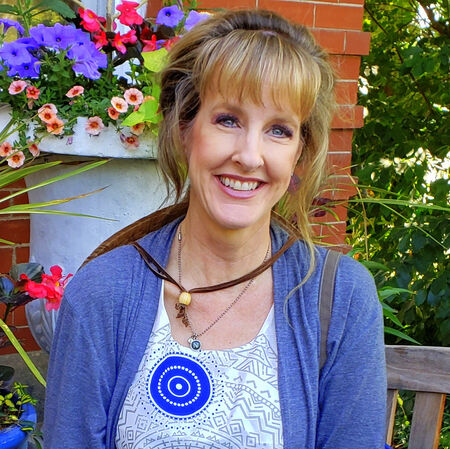 Noelle Johnson, aka, 'AZ Plant Lady' is a author, horticulturist, and landscape consultant who helps people learn how to create, grow, and maintain beautiful desert gardens that thrive in a hot, dry climate. She does this through her
consulting services
, her online class
Desert Gardening 101
, and her monthly membership club,
Through the Garden Gate
. As she likes to tell desert-dwellers, "Gardening in the desert isn't hard, but it is different."
https://www.azplantlady.com/wp-content/uploads/2014/04/New-Vegetable-Garden-Southwest-1.jpg
1196
1200
arizonaplantlady@gmail.com
http://www.azplantlady.com/wp-content/uploads/2018/10/favicon.png
arizonaplantlady@gmail.com
2014-04-30 18:26:00
2022-11-10 07:01:54
My First Edible Garden 4 Years Later