Shopping for Plants California Style
Do you like to visit plant nurseries?
I do – especially when I am traveling. It is always nice to see what plants are popular in other areas.
Last weekend, my husband and I made at trip to California to visit our daughter who is serving in the Navy.
I always enjoy visiting California – not just for its nice weather, beautiful beaches, laid back people and the scenery – although those are all things that are reason enough to visit. The real reason that I enjoy spending time in California is that I grew up here.
I am a 4th generation, native Californian. Those who came before me were farmers, lumbermen, a city sheriff, a truck driver who worked his way to oil company executive and a social worker (who was my dad).
Now that my daughter is stationed in California, I now have more reasons to make the trip over.
During the course of our trip, we stopped by one of our favorite small towns, Carpinteria, which is located a few miles south of Santa Barbara. This is a wonderful beach town that is backed up by tall mountains.
As we got out of our car with the intent of heading to our favorite cupcake place, I noticed not one, but two plant nurseries just a few yards away. So, my husband and daughter patiently waited for me while I headed into to see what discoveries I could find.
I had not brought my nice camera on our trip, so I had to rely on my iPhone camera, which did a pretty good job, except that I tend to take a lot of pictures and my battery soon died. Luckily, my husband had his phone and I used it to take the rest of my pictures.
Believe it or not, I don't buy a lot of plants when I visit nurseries – my landscape has more than enough plants in it. But I am always on the lookout for plants that I don't know about or are new to the market.
Often, nurseries can serve as inspiration for your own garden with creative plant pairings as shown in the photo, above.
This particular nursery was filled with mostly flowering perennials, annuals and vegetable transplants.
I love a colorful garden and was excited to check out the flowering perennials. I did find a new perennial introduction called 'Echibeckia', which is a cross between purple coneflower (Echinacea purpurea) and black eyed Susan (Rudbeckia).
I saw this shrub that had been pruned into a tree. Its brilliant purple flowers were almost blinding. I'm not sure what it is – but it's gorgeous!


*Update – a very kind reader (Rusthawk) was kind enough to identify this plant as Tibouchina – thank you!
I love Mediterranean climates and the plants that grow well in them. Many of these plants also grow well in the desert garden like lavender and lantana.
Like I mentioned before, I do love flowering perennials and I have both black eyed Susan and purple coneflower growing in my garden. However, I don't have them in my regular landscape areas where it is not fertile enough and doesn't get enough water. I plant a them among my vegetable gardens where they help to attract pollinators.
In addition to pretty perennials, I am a sucker for beautiful containers like these. Too bad that I don't have a big enough budget to even consider buying these. I'm still figuring out what to do with my free Tuscan planters.
Butterflies and hummingbirds were flying about, enjoying the nectar from the colorful flowers.
Butterfly Weed
If you add butterfly weed to your garden, you'll be bound to attract any butterflies nearby.
There were so many butterflies fluttering about that people were able to get up close to them.


A monarch butterfly was feeding on the purple blossom of a butterfly bush, seemingly ignorant of the people who stopped to admire it. A very nice woman, standing next to me, took a video and was kind enough to share it with me – Thank you, KD!
After I tore myself away from staring at butterflies, I decided to see what else this nursery offered in addition to to flowering perennials. My attention was immediately drawn by the variety of potted succulents. If you like succulents – there is no better place to grow them than in California where they enjoy the Mediterranean climate with its warm, relatively frost-free temperatures.


As I was looking at the succulents, I saw a bright flash of purple and bright green off to the side.
New leaf lettuce transplants had just arrived along with potted artichokes.


While my garden is not quite ready for fall planting, I am already envisioning rows upon rows of leaf lettuce, which is my favorite vegetable to grow.
Who says that vegetable gardens can't be beautiful?


I plant both red and green leaf lettuce varieties in my garden each year. I like the gorgeous color contrast that also looks great in your salad bowl.
I also like these assorted kale transplants. I didn't add any to my garden last year, but may consider doing so this year.


Have any of you grown kale? How did it do for you?


As I slowly walked back through the nursery, I stuck my phone in my pocket and was ready to join my husband and daughter who were patiently waiting for me.


BUT, as I walked out the entrance I found myself facing another nursery.
I'll give you this glimpse of the entrance of the most unique nursery that I have ever had the opportunity to visit.


Behind its fairly unremarkable entrance, lay secret gardens filled with unusual plants that I will show you next time.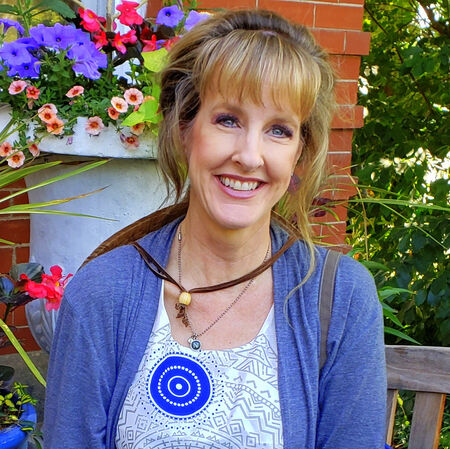 Noelle Johnson, aka, 'AZ Plant Lady' is a author, horticulturist, and landscape consultant who helps people learn how to create, grow, and maintain beautiful desert gardens that thrive in a hot, dry climate. She does this through her
consulting services
, her online class
Desert Gardening 101
, and her monthly membership club,
Through the Garden Gate
. As she likes to tell desert-dwellers, "Gardening in the desert isn't hard, but it is different."
https://www.azplantlady.com/wp-content/uploads/2014/09/CaliforniaVintageSign-1.jpg
671
1024
arizonaplantlady@gmail.com
http://www.azplantlady.com/wp-content/uploads/2018/10/favicon.png
arizonaplantlady@gmail.com
2014-09-12 14:00:00
2021-01-06 12:23:16
Shopping for Plants California Style