How to Help Your Plants Survive a Heatwave
Forecasts of a heatwave in the desert may seem a rather foreign concept when temperatures in summer are routinely over 100 degrees. However, when temps are predicted to be 110 degrees and over, plants in landscapes that normally handle hot weather without complaint, can suffer.
preparation for heat proof garden
The best preparation for heat-proofing your landscape begins before summer. However, with the imminent arrival of a heatwave, here are two tips that will help your plants survive.
1. Provide extra water by irrigating shrubs and groundcovers in the early morning hours for an extra 1/2 hour when temperatures are forecast over 115 degrees.
Plants can uptake water more easily in the early morning as opposed to being watered during the day. During the heat of the day, plants have to devote much of their resources to handle the stress of the heat and cannot uptake water efficiently. Therefore, it's best to water early in the morning so that they are replenished with water and ready to face the excessive evaporation that will occur with temperatures over 115 degrees.
*It's important not to overwater plants, so if the heatwave lasts more than three days, skip a day between providing extra water.
2. Provide temporary shade for heat susceptible plants such as hibiscus or roses.
The sun's intense rays are even more focused during a heatwave and can cause stress to the plant itself, including sunburn damage. This is especially true for plants that receive hot, western sun or in areas that receive reflected heat.
For shrubs and groundcovers, leaves may wilt and turn brown in response to a heatwave. Even cactus and other succulents can suffer sunburn or other heat stress, which often reveals itself as yellowing.
Temporary shade can be provided using sections of shade cloth.
In a pinch, a lawn chair can work to add a welcome spot of shade for a plant.
Old sheets tied to posts, chairs or trees can also provide temporary shading until the heatwave subsides.
As I mentioned earlier, the best way to handle a desert heatwave is wise planning including using native plants, mulch and the use of trees to provide shade.
In the meantime, escape the heat by hibernating indoors as much as possible 🙂
**You can read more about how to create a heat-proof garden in an earlier blog post.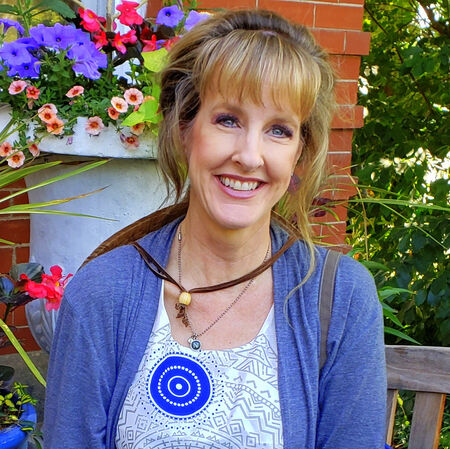 Noelle Johnson, aka, 'AZ Plant Lady' is a author, horticulturist, and landscape consultant who helps people learn how to create, grow, and maintain beautiful desert gardens that thrive in a hot, dry climate. She does this through her
consulting services
, her online class
Desert Gardening 101
, and her monthly membership club,
Through the Garden Gate
. As she likes to tell desert-dwellers, "Gardening in the desert isn't hard, but it is different."
https://www.azplantlady.com/wp-content/uploads/2016/06/heat_proof_garden-004.jpg
389
640
arizonaplantlady@gmail.com
http://www.azplantlady.com/wp-content/uploads/2018/10/favicon.png
arizonaplantlady@gmail.com
2016-06-18 04:40:00
2022-10-15 04:43:31
How to Help Your Plants Survive a Heatwave