Sometimes The Best Thing To Do About Aphids Is Nothing
What do you do when you spot aphids on your plants?
Do you reach for the nearest bottle of insecticide? Spray them off with a hose or remove them with your fingers?
Believe it or not, sometimes the best thing is to do nothing.
So, is this something I learned in school? No. I figured it out by observing the plants in my first garden.
I remembered this early lesson when I passed by a severely pruned oleander shrub in front of my favorite bagel shop.
The oleanders were growing back nicely. However, there were yellow aphids on the young leaves.
Years ago, my oleander shrubs had an infestation of yellow aphids like this, and I was anxious to get rid of them. Really, this is our first reaction when we see bugs on our plants – we want them gone.
I had several methods at my disposal – insecticidal soap, a strong jet of water or my fingers – all of which, would help get rid of most of the aphids. But, life got in the way, and I didn't have a chance to get out to treat my shrubs until about ten days later.
Can you guess what I found? Not a single aphid. I didn't have to do a thing, and the aphids were gone, and my shrubs look great.
So, what happened to the aphids?
When harmful insect pests first appear, it can take a week or two before their natural predators follow. In the case of aphids, lacewing and ladybugs showed up and ate the aphids.
Plants are tougher than we give them credit for and can handle a certain amount of insect pests without any adverse effects.
So, when I come back in a couple of weeks to the same bagel shop, I expect to see no aphids in sight and a healthy oleander shrub.
The lesson here is that you don't need to freak out when you see aphids as the normal cycle of nature will take care of them. However, you can step in to get rid of them if you see adverse effects on plants such as wilting, smaller blooms, or discoloration.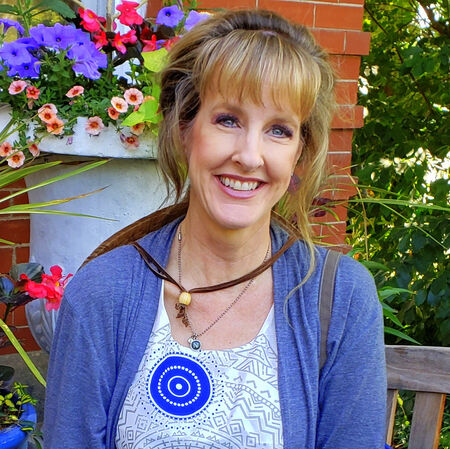 Noelle Johnson, aka, 'AZ Plant Lady' is a author, horticulturist, and landscape consultant who helps people learn how to create, grow, and maintain beautiful desert gardens that thrive in a hot, dry climate. She does this through her
consulting services
, her online class
Desert Gardening 101
, and her monthly membership club,
Through the Garden Gate
. As she likes to tell desert-dwellers, "Gardening in the desert isn't hard, but it is different."
https://www.azplantlady.com/wp-content/uploads/2016/05/aphids.jpg
640
424
arizonaplantlady@gmail.com
http://www.azplantlady.com/wp-content/uploads/2018/10/favicon.png
arizonaplantlady@gmail.com
2020-05-01 07:07:00
2022-09-17 04:47:54
Sometimes The Best Thing To Do About Aphids Is Nothing