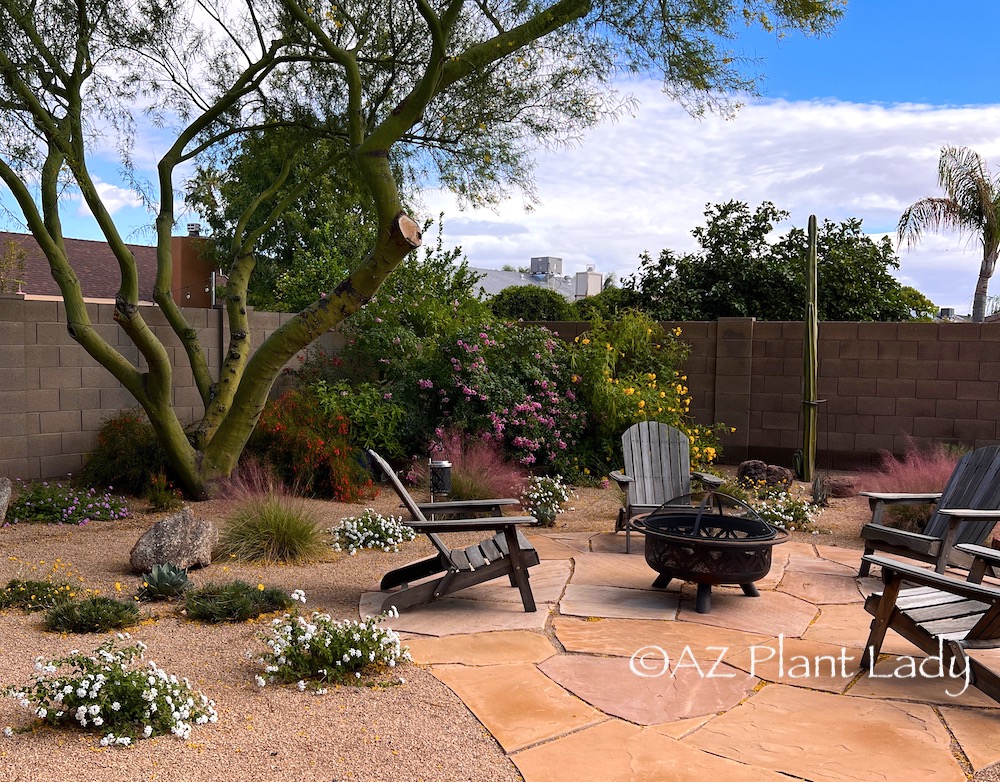 Fall is my favorite time of year for two main reasons.
First, it signals the beginning of the holiday season. And yes, I am one of those people who decorate for Christmas early. Thanksgiving dinner at my house is celebrated with a fully decorated tree in the background.
Secondly, fall is a time when my garden comes alive again. I don't have to tell you that summer is a stressful season for plants. But the lower temperatures of fall bring about changes to your plants.
You may have noticed that your plants look healthier than they did in summer. This is why gardeners in the desert often refer to autumn as our 'second spring.'
Here are some of the differences you may see in your plants this time of year:
Darker foliage has replaced the sun-bleached appearance of some plants due to less intense sunlight.
Flowering increases and the blooms may also appear more intense in color due to less intensity from the sun.
Some plants only bloom in fall, like black dalea (Dalea frutescens), cascalote (Caesalpinia cacalaco), and my favorite pink muhly grass (Muhlenbergia capillaris).
In the section of my backyard, pictured above, pink muhly and white trailing lantana (Lantana montevidensis 'Alba') look especially vibrant in fall.
Pink trumpet vine (Podranea ricasoliana) dominates the back corner and blooms in spring and fall. I always know when cooler temps are on their way when they begin to bloom in September.
However, as autumn transitions into winter, the blooms in this area will slow and fade. A few hardy blooms may remain, but overall, the plants will slow down in their growth and flowering. The exception is my angelita daisies (Tetraneuris acaulis) which will bloom off and on through winter.
I invite you to take a walk through your garden and note the changes to your plants. This is a happy time of year in the garden!

https://www.azplantlady.com/wp-content/uploads/2022/11/Fall_desert_garden.jpeg
782
1000
arizonaplantlady@gmail.com
http://www.azplantlady.com/wp-content/uploads/2018/10/favicon.png
arizonaplantlady@gmail.com
2022-11-03 10:50:48
2022-11-03 10:51:37
Fall in the Desert Garden