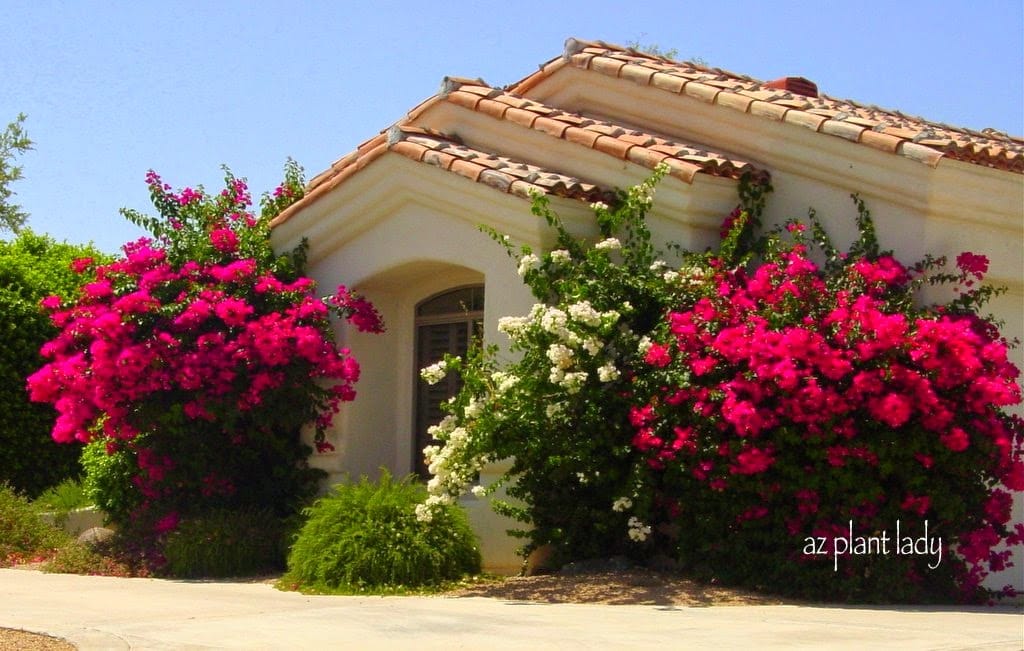 Do you love the beauty of bougainvillea? Many of us will agree that bougainvillea is beautiful, but many homeowners hesitate to grow them for a variety of reasons. The most common that I hear is that they get too big and as a result, too messy.
Embracing Bougainvillea: Maximizing Beauty while Minimizing Hassle in Containers
While both statements are certainly true, wouldn't it be nice to enjoy the captivating and vibrant beauty of bougainvillea in a more controlled manner? One can find great satisfaction in discovering how to strategically grow bougainvillea, harnessing its enchanting colors and delicate blooms while mitigating the challenges associated with its exuberant growth and occasional unruliness.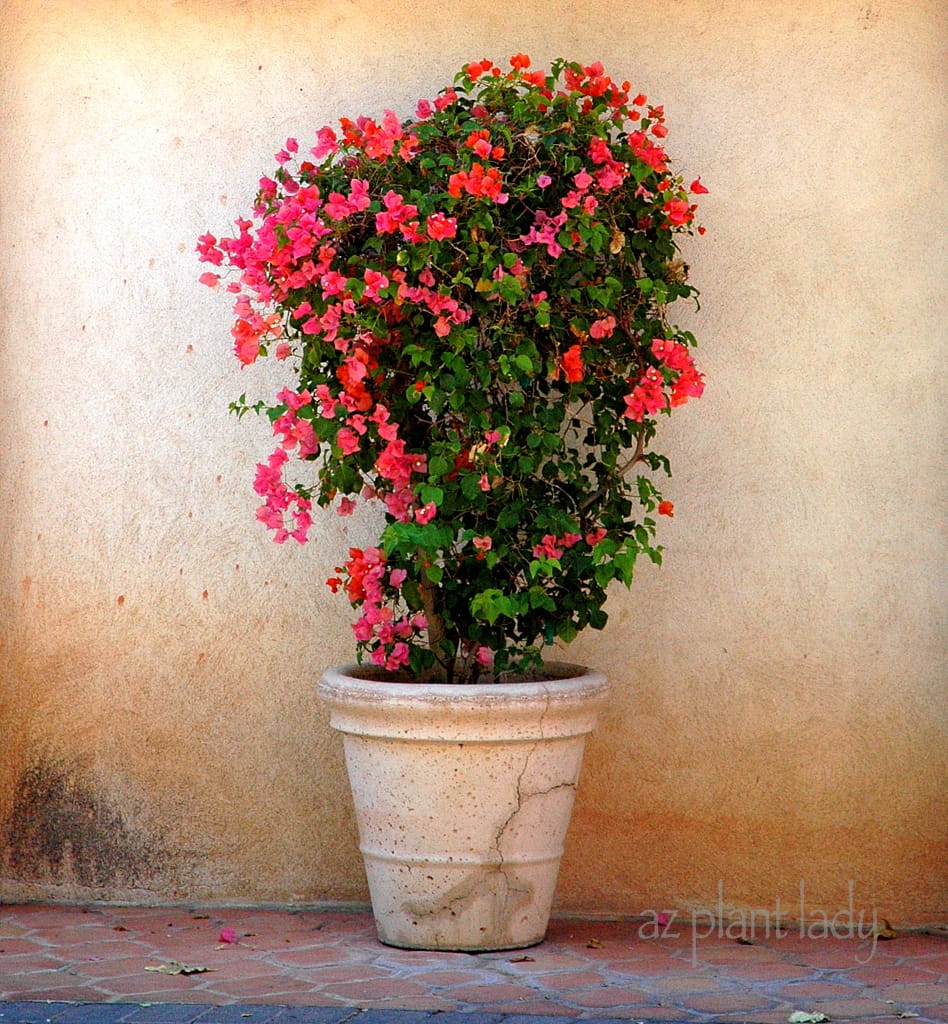 Thriving in Harsh Desert Summers: Consider Growing Bougainvillea
Let's face it; summers in the desert can be brutal and bougainvillea are one of the lush green, flowering shrubs that thrive in intense heat and sun. So, why not consider adding one in a high-profile area where you can enjoy their beauty throughout the warm season?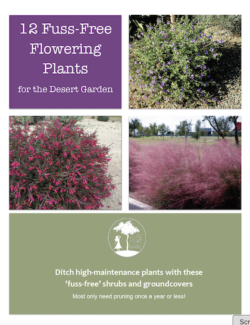 The Advantage of Potted Bougainvillea: Small Size, Less Mess
Growing bougainvillea in pots limits their overall size, and with smaller shrubs, there is less mess. It also makes it easier to protect them from frost damage in winter by moving the container to a sheltered location, such as underneath a patio or covering them with a sheet.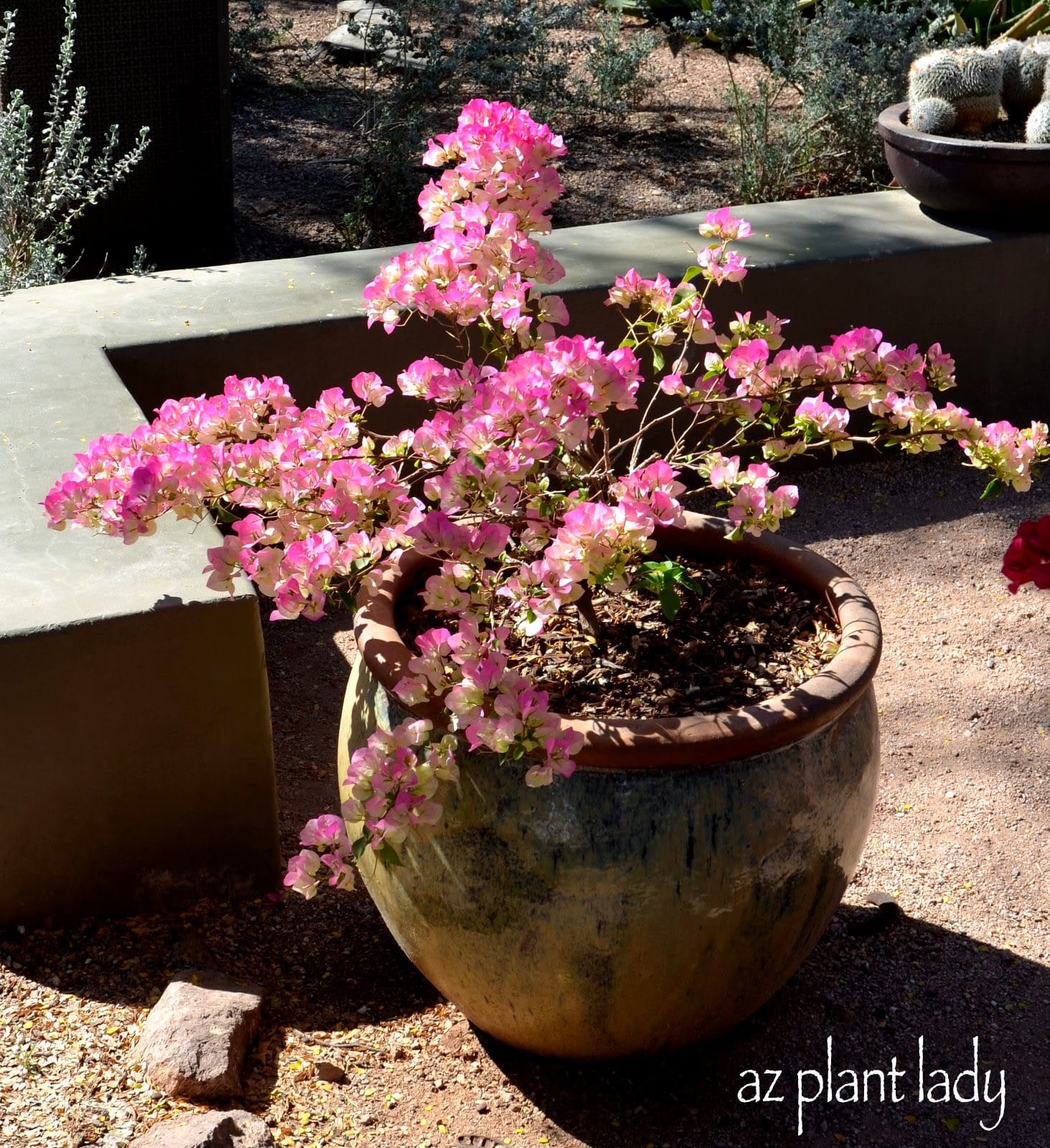 Mastering Bougainvillea Growth: Container Planting Insights
Bougainvillea make excellent container plants. In fact, many gardeners who live in cold climates, only grow them in pots and move them indoors in winter. I met a gardener in Austin, Texas who treats bougainvillea like an annual plant, planting a new one every year to replace the old one lost to winter cold. Thankfully, we don't need to do add a new one every year.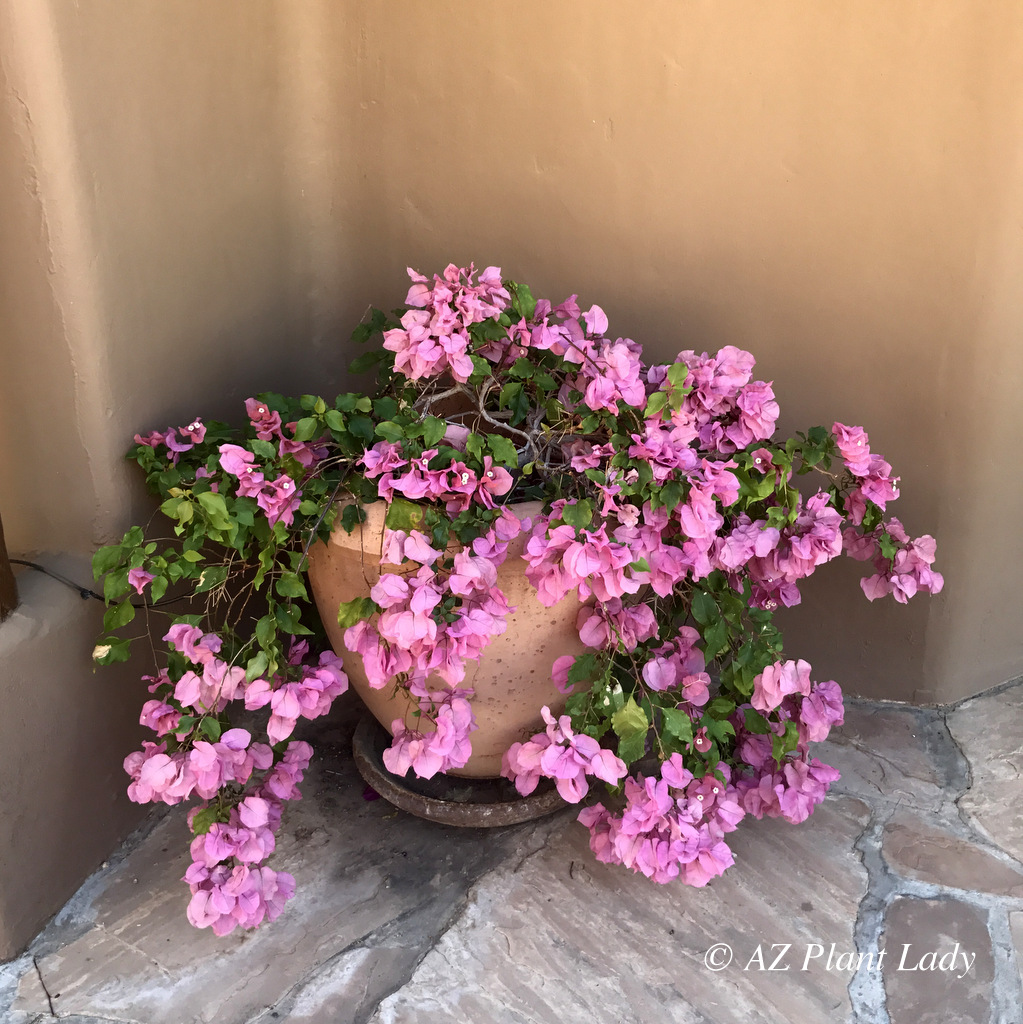 Simple Steps to Cultivating Bougainvillea in Pots
Growing bougainvillea in pots is easy to do. Select a location in full sun where it will promote the most bloom. Bougainvillea are one of the few flowering plants that can handle west-facing exposures.
Nurturing and Feeding Your Potted Bougainvillea for Optimal Growth
Provide support for them to grow upward if desired. You can also grow bougainvillea as more of a compact shrub form if you wish.
Water deeply and allow the top 2 inches to dry out before watering again. Bougainvillea does best when the soil is allowed to dry out between watering.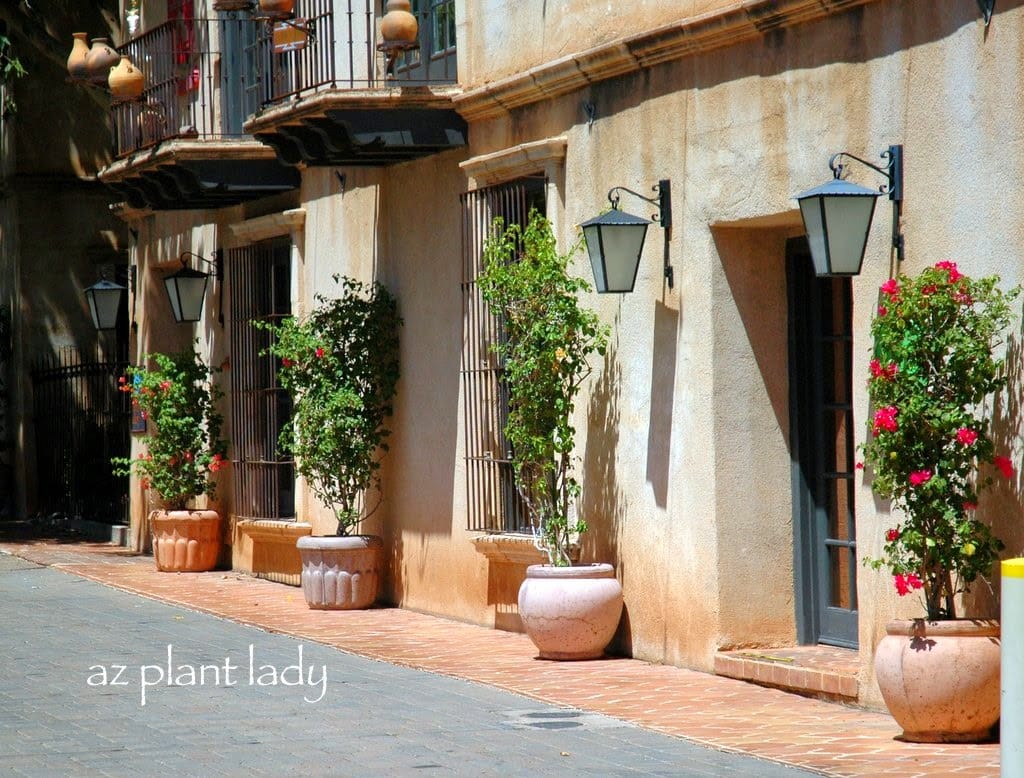 Apply a slow-release fertilizer in spring, after the danger of frost is passed. You'll want to reapply fertilizer every three months until September.
Winter Care and Final Thoughts: Flourish with Potted Bougainvillea
Growing bougainvillea in pots keeps them small enough to make it feasible to cover them when freezing temperatures occur. So, if you like container gardening, consider growing bougainvillea in a pot for great success.
Creative Container Gardening Tips

https://www.azplantlady.com/wp-content/uploads/2014/06/bougainvillea_in_container.jpg
1024
948
arizonaplantlady@gmail.com
http://www.azplantlady.com/wp-content/uploads/2018/10/favicon.png
arizonaplantlady@gmail.com
2020-08-29 11:22:00
2023-08-31 13:03:21
Container Gardening: Growing Bougainvillea in Pots