I absolutely love to travel and one of my favorite destinations is Europe. Unfortunately, I have not been able to visit in recent years, but my daughter and her husband were able to travel there this summer and visited three different countries – France, Germany and Italy.
Love to travel
When they returned, I couldn't wait to hear about their adventures and view their photos. I was particularly touched by the fact that my daughter took the time to take some pictures of some of the beautiful flowering plants they saw in Germany.
I just love window boxes….don't you?
The reason it meant a lot to me is that my oldest daughter is not particularly into gardening – but that could be because she lives in an apartment and has no space for gardening 😉 So, the fact that she took the time to take photos for me to share with me meant a lot.
I do not know what all of these flowering plants are and would love some help with identifying some of them 🙂
Geraniums, Verbena and Chamomile? Don't you love the stone planter?
Germany has a special place in my heart because years ago, my grandparents were transferred there for work when I was young. As a result, I spent two summers in Germany as a child along with my parents and siblings.
We spent our time in Frankfurt where my grandparents lived. I remember the large field of strawberries that were grown in the back garden and the struggle keeping the rabbits away. But mostly, I remember how delicious the strawberries tasted.
Lobelia I grow this beautiful annual in the winter months.
A couple of times a week, a local farmer would drive up our street and open up his van which contained a plentiful harvest of all sorts of fruit and vegetables. Wouldn't it be great if the farmer delivered produce straight from the farm nowadays?
Okay, I just love this photo of little garden gnomes.
I find it interesting how certain smells can bring a crystal clear memory to my mind. To this day, the smell of bus exhaust reminds me of a cobblestone street in downtown Frankfurt.
These were my daughter's favorite flower that she saw. Any ideas what type of flower this is?
On my kitchen wall is the beautiful cuckoo clock that my grandparents brought back from Germany. Growing up, we loved hearing it cuckoo on the hour and dancing to the music that played afterward as the tiny figurines twirled in a circle.
Isn't this a beautiful flower? Any ideas what it is?
Our cuckoo clock has not worked for many years and I keep meaning to get it fixed so that my kids can enjoy it as I did as a child.
Beautiful red roses.
Both my husband and I have some German ancestry and I hope to be able to visit there again and experience the beauty that Germany has to offer.
Are there any places that have a special place in your heart for, or that you yearn to visit someday?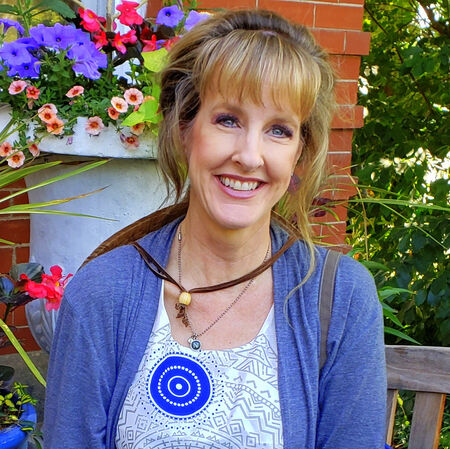 Noelle Johnson, aka, 'AZ Plant Lady' is a author, horticulturist, and landscape consultant who helps people learn how to create, grow, and maintain beautiful desert gardens that thrive in a hot, dry climate. She does this through her
consulting services
, her online class
Desert Gardening 101
, and her monthly membership club,
Through the Garden Gate
. As she likes to tell desert-dwellers, "Gardening in the desert isn't hard, but it is different."
https://www.azplantlady.com/wp-content/uploads/2010/07/Britt-in-Germany.jpg
478
561
arizonaplantlady@gmail.com
http://www.azplantlady.com/wp-content/uploads/2018/10/favicon.png
arizonaplantlady@gmail.com
2010-07-24 14:30:00
2021-02-22 07:02:19
Flowers From Abroad….