This has not been a very fun summer for me or our family. We have been largely confined to our home as our son, Kai, recovers from hip surgery. I have written about his journey which you can read here if you like.
Well, we received some great news from the doctor 2 weeks ago…Kai was allowed to start to walk again. Yeah!!! Although it has been slow going, he is making great progress – he has already ditched the walker the doctor prescribed and insists on walking by himself, he goes to PT twice weekly and is making great progress. We have been waiting for this moment and decided to take some time to go on a little vacation before the kids start school.
We do have a favorite vacation spot up in the Arizona mountains called Williams. Williams is a little town, just east of Flagstaff and is situated right on Route 66 and is the gateway to the Grand Canyon. We are blessed that my sister-in-law's family has some cabins up there that they graciously allow us to use.
We couldn't wait to go, especially the kids. We wanted to do something special for all of them – Kai because he was such a great patient and his sisters because they were so helpful to him and didn't mind the extra attention that he got. And so we packed up our van and started up the mountain.
Now all of us love to fish, so we dropped our bags off at the cabin and drove to the lake to start fishing right away. My youngest daughter, Gracie, caught a fish but we had to leave soon after we arrived because a thunderstorm moved in.
The next day we went to one of our favorite lakes and started fishing. The morning was windy and we didn't catch a thing, not even a nibble. I was ready to quit after 4 hours, but my husband talked me into staying for 15 more minutes. Well, guess what happened?
Kai caught a fish and the wind calmed down. Over the next 2 hours, we caught 18 rainbow trout between the five of us – Kai caught 6!
Arizona mountains
We threw some of them back, but came back to the cabin with 13 fish which I cooked for the kids. As for me, I caught 5 fish and 2 severely sunburned feet 😉
Although we were only able to spend two full days there, it was just what we needed as a family to refresh and rejuvenate before school starts again in only 5 days….
**I do want to apologize for not posting, visiting and commenting as often as I would like, but my life has been quite crazy this summer. I am thankful that school is starting again and my life will get back to normal 🙂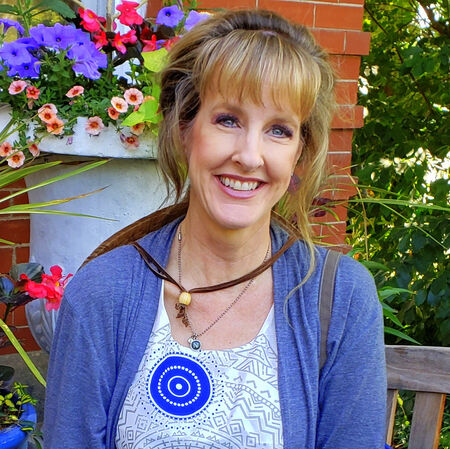 Noelle Johnson, aka, 'AZ Plant Lady' is a author, horticulturist, and landscape consultant who helps people learn how to create, grow, and maintain beautiful desert gardens that thrive in a hot, dry climate. She does this through her
consulting services
, her online class
Desert Gardening 101
, and her monthly membership club,
Through the Garden Gate
. As she likes to tell desert-dwellers, "Gardening in the desert isn't hard, but it is different."
https://www.azplantlady.com/wp-content/uploads/2010/07/DSC03557.jpg
640
480
arizonaplantlady@gmail.com
http://www.azplantlady.com/wp-content/uploads/2018/10/favicon.png
arizonaplantlady@gmail.com
2010-07-22 14:30:00
2021-02-22 07:08:00
A Welcome Retreat…