How to Grow and Dry Your Own Herbs
Do you love using herbs when you cook? I do – especially basil and oregano. I also appreciate how easy they are to grow.
I grow basil, oregano, rosemary, sage and thyme in my garden. To be honest, I don't use a lot of fresh herbs and I really should. I tend to use dried herbs instead.
While I do like to use dried herbs when I cook – I don't like to pay $3+ dollars for a tiny container. So, instead of buying dried herbs
at the grocery store – I make my own.
It is very easy to dry herbs and they make great and inexpensive gifts. Herbs are best when they are air-dried – which is the method that retains their flavor best.
Here is how I do it:
– I harvest my herbs, usually before they flower, for best flavor. In my herb container, there is basil, dill, oregano, rosemary, sage and thyme growing.
– Pick your herbs in the morning and wash and dry them. Discard any discolored leaves.
– Using string or twine, tie your herbs into small bundles (this is especially important for basil, which as lots of moisture in its leaves). Wrap the string a few times around each bundle to keep them from falling out as they dry.
Bundles of Oregano
Tie each bundle to a coat hanger.
Bundles of Oregano and Sage
Herbs need to hung indoors to dry. Hang them in an area out of the sun in an area with good air circulation – I used our garage.
You can hang them from a clothes rack that you use for drying your clothes, or you can tie them from almost anything. Laying herbs on paper towels and placing them by a de-humidifier to dry is another method to dry herbs.
**To protect your herbs from dust, you can place paper lunch bags over each bundle – to do this make a hole in the bottom of each lunch bag and thread the cotton string through it before attaching the string to whatever you are hanging your herbs from. It is okay if the herbs stick out the bottom of the bag – it's the top which need protection from dust.
Depending on where you live, drying herbs can take as little as a week in a dry climate up to 4 weeks in more humid climates.
Come back for "Part Two" to see how I how to crush and store dried herbs.
*If you are interested in growing herbs, learn how I planted my herb container here.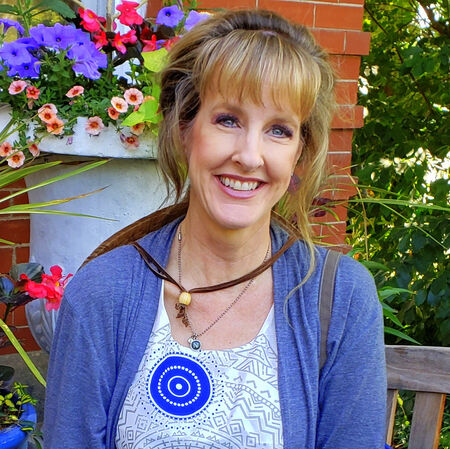 Noelle Johnson, aka, 'AZ Plant Lady' is a author, horticulturist, and landscape consultant who helps people learn how to create, grow, and maintain beautiful desert gardens that thrive in a hot, dry climate. She does this through her
consulting services
, her online class
Desert Gardening 101
, and her monthly membership club,
Through the Garden Gate
. As she likes to tell desert-dwellers, "Gardening in the desert isn't hard, but it is different."
https://www.azplantlady.com/wp-content/uploads/2012/06/1324.jpg
640
545
arizonaplantlady@gmail.com
http://www.azplantlady.com/wp-content/uploads/2018/10/favicon.png
arizonaplantlady@gmail.com
2012-06-02 05:19:00
2021-02-07 01:26:48
How to Grow and Dry Your Own Herbs