Fuss Free Plants and TV Taping
What if you could have a landscape filled with beautiful, flowering plants that needed pruning only once a year?
Better yet, what if these beautiful plants needed little to no fertilizer and thrived in our desert climate?
Would you want to include some of these plants in your garden?
A couple of weeks ago, I was asked by the producers of Sonoran Living, a locally produced lifestyle show, to show some 'fuss free' plants suitable for fall planting.
I shared a few of my favorites in my previous post, "Fuss Free Plants for Fall Planting".
Today, I would like to show you the plants that I profiled on the show…
Coral Fountain
Coral Fountain (Russelia equisetiformis) has a lovely cascading form and produces vibrant red flowers spring through fall.
Maintenance: Prune back in March, removing frost-damaged growth.
Hardy to 15 degrees.
Plant in full sun or in light shade.
Desert Ruellia
Desert Ruellia (Ruellia peninsularis) is a medium-sized shrub with light green foliage and purple flowers that appear spring through fall. This shrub is a great alternative for Texas Sage because it does not grow as large.
Maintenance: Prune back to 1 1/2 ft. in early March. Avoid repeated pruning during the year. Allow it to grow into its natural shape.
Hardy to 25 degrees.
Plant in full sun and allow room for it to grow to its mature size of 4 feet wide.
'Phoenix' Bird-of-Paradise
Phoenix Bird-of-Paradise (Caesalpinia pulcherrima 'Phoenix Bird') is the yellow form of Red or Mexican Bird-of-Paradise (Caesalpinia pulcherrima). Gorgeous yellow flowers appear all summer long on these tropical shrubs.
Maintenance: Prune back to 1 ft. in winter.
Hardy to 15 degrees.
Plant in full sun, along a bare wall.
Blue Bells
Blue Bells (Eremophila hygrophana 'Blue Bells') is a relatively new plant introduction. Gray foliage is covered with blue/purple flowers off and on throughout the year.
Maintenance: Little to no pruning required.
Hardy to 17 degrees.
Plant in full sun and pair with shrubs with dark green foliage such as Valentine (shown below).
Valentine (Eremophila maculata 'Valentine') is a superstar in the landscape. The reason for this is its red flowers that appear all winter long and into spring. Better yet, the foliage is evergreen.


Maintenance: Prune back to 1 1/2 ft. high and wide in late spring, after flowering finishes. Don't prune more then this or flowering will be reduced later in the year.


Hardy to 15 degrees.


Plant in full sun in groups of 3 to 5 for best effect. Pair with yellow flowering plants such as Angelita Daisy or Brittlebush.
Gopher Plant (Euphorbia rigid) is a uniquely shaped succulent that produces chartreuse flowers in spring.


Maintenance: Prune back flowers after they dry in late spring.


Hardy to -20 degrees.


Plant in groups of 3 around boulders.


I hope you enjoyed seeing some of my favorite 'fuss free' plants.


What are some of your favorite low-maintenance plants?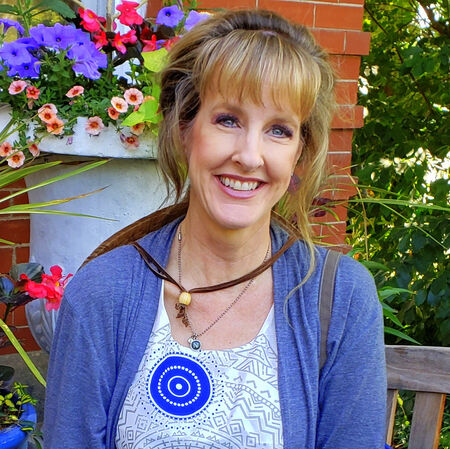 Noelle Johnson, aka, 'AZ Plant Lady' is a author, horticulturist, and landscape consultant who helps people learn how to create, grow, and maintain beautiful desert gardens that thrive in a hot, dry climate. She does this through her
consulting services
, her online class
Desert Gardening 101
, and her monthly membership club,
Through the Garden Gate
. As she likes to tell desert-dwellers, "Gardening in the desert isn't hard, but it is different."
https://www.azplantlady.com/wp-content/uploads/2013/09/1141.jpg
490
640
arizonaplantlady@gmail.com
http://www.azplantlady.com/wp-content/uploads/2018/10/favicon.png
arizonaplantlady@gmail.com
2013-09-10 16:00:00
2021-01-20 09:58:08
Fuss Free Plants and TV Taping