Fuss-Free Plants for Fall Planting
Do you like spending hours pruning and fertilizing your plants? Or maybe you are tired of having to spend money on monthly visits from your landscaper.
I have been asked to show some 'fuss free' plants for fall planting on Sonoran Living, which is a local lifestyle show on our local Phoenix ABC network. The show will air on September 10th at 9:00. (I must admit that I am a little nervous. I am off to my favorite nurseries to select some plants for the taping this Sunday, after church).
So, enough about my nerves….
What if you could have a landscape full of beautiful plants that only need pruning once a year and little to no fertilizer?
Now you may be thinking that I am talking about a landscape full of cactus, like the photo below – but I'm not.
The key to selecting 'fuss free' plants is to choose plants that are adapted to our arid climate.
Here are a few of my favorite 'fuss free' plants that need pruning once a year or less…
Firecracker Penstemon
Firecracker Penstemon(Penstemon eatoni) is great addition to any desert landscape. It's orange/red flowers appear in late winter and last through the spring. Hummingbirds find them irresistible.
Maintenance: Prune off the dead flower spikes in spring.
Hardy to -20 degrees.
Plant in full sun.
Damianita
Damianita(Chrysactinia mexicana) is a low-growing groundcover that is covered with tiny green leaves. Masses of golden yellow flowers appear in spring and again in the fall.
Maintenance: Prune back to 6″ in late February.
Hardy to 0 degrees.
Plant in full sun. Damianita looks great next to boulders or lining a pathway.
Gulf Muhly 'Regal Mist'
Gulf Muhly(Muhlenbergia capillaris 'Regal Mist') is a fabulous choice for the landscape. This ornamental grass is green in spring and then covered in burgundy plumes in the fall.
Maintenance: Prune back to 6 inches in late winter.
Hardy to 0 degrees.
Plant in full sun in groups of 3 to 5. Gulf Muhly also looks great when planted next to large boulders or around trees.
Mexican Honeysuckle (Justicia spicigera)
Mexican Honeysuckle(Justicia spicigera) is the perfect plant for areas with filtered shade. Tubular orange flowers appear off an on throughout the year that attract hummingbirds.
Maintenance: Little to no pruning required. Prune if needed, in late winter.
Hardy to 15 degrees.
Plant in filtered shade such as that provided by Palo Verde or Mesquite trees. Add Purple Trailing Lantana in the front for a beautiful color contrast.
Baja Fairy Duster
Baja Fairy Duster (Calliandra californica) has truly unique flowers that are shaped like small feather dusters. The red flowers appear spring through fall and occasionally in winter.
Maintenance: Prune back by 1/2 in late winter, removing any frost damage. Avoid pruning into 'round' shapes. Baja Fairy Duster has a lovely vase-shape when allowed to grow into its natural shape.
Hardy to 20 degrees.
Plant in full sun against a wall. Baja Fairy Duster can handle locations with hot, reflected heat.
Angelita Daisy (Tetraneuris acaulis formerly, Hymenoxys acaulis) is a little powerhouse in the garden. Bright yellow flowers appear throughout the entire year.
Maintenance: Clip off the spent flowers every 3 months.
Hardy to -20 degrees.
Plant in full sun in groups of 3 around boulders. Pair with Firecracker Penstemon for color contrast. Thrives along walkways in narrow areas that receive full, reflected sun.
These are just a few 'fuss free' plants that you can add to your landscape this fall, which is the best time of year to add plants in the Desert Southwest.
*******************************
So, I will be heading to the television studio early Tuesday morning with my sister, who will help me set up and take photos of the whole experience. I promise to share the video link for those of you who would like to watch it 🙂
**For more of my favorite 'fuss free' plants, check out my latest post.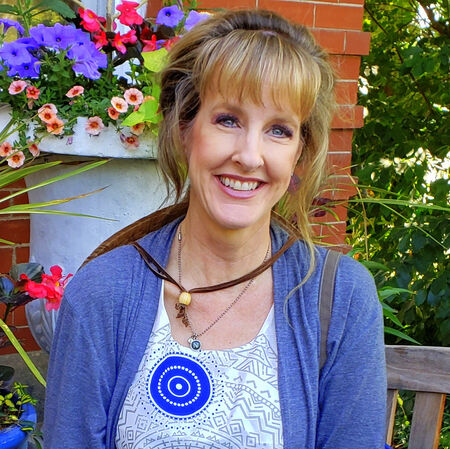 Noelle Johnson, aka, 'AZ Plant Lady' is a horticulturist, certified arborist, and landscape consultant who helps people learn how to create, grow, and maintain beautiful desert gardens that thrive in a hot, dry climate. She does this through her
consulting services
, her online class
Desert Gardening 101
, and her monthly membership club,
Through the Garden Gate
. As she likes to tell desert-dwellers, "Gardening in the desert isn't hard, but it is different."
https://www.azplantlady.com/wp-content/uploads/2013/09/Sonoran-Living.jpg
240
240
arizonaplantlady@gmail.com
http://www.azplantlady.com/wp-content/uploads/2018/10/favicon.png
arizonaplantlady@gmail.com
2013-09-08 14:30:00
2021-01-20 10:03:15
Fuss-Free Plants for Fall Planting