Teak Bowls Make Unique and Beautiful Planters
Most of us are familiar with teak wood and its beauty. Often, you can find it in a garden setting being in the form of benches, which weather the sun and rain with no problem.


Teak wood is extremely durable and unlike many types of wood, can handle water with no problem.


A couple of weeks ago, I was asked by Teak Closeouts if I would try out some of their teak bowls, which would be suitable as planters.


I am always on the lookout for unique and unusual items for the garden that can be both functional and beautiful, so of course, I said said yes!


One of the reasons I was excited to try out the teak bowl planters was that over the summer is that I saw a rustic wooden planter on a visit to the Green Bay Botanical Gardens.
I loved it's rustic look and how the annual flowers fit into the interior of this piece of tree trunk.
So, when the FedEx deliveryman dropped of a large box, I couldn't wait to open it.
Inside were several pieces, but it was the two teak bowls that got my attention right away.
The first bowl, was a piece of art. Its sides were very smooth, which showed off the beauty of the teak wood.
You may notice the hole at the bottom, which is essential for a planter.
The next teak bowl that I unwrapped was a bit more rustic in nature, much like the tree trunk planter I had seen over the summer.
I always like pieces of wood that allows you to see the grain, which you could see on different parts of the bowl.
This bowl also had holes for drainage and I couldn't wait to plant them both.
To keep the potting mix from falling out the holes, I put a coffee filter over them, which is a cheap and effective way to keep the dirt in and allow the water to drain.
I planted my favorite cool season annuals – violas.
I added a variety of colors in this large teak bowl and a touch of white alyssum for fragrance.
For my rustic teak bowl, I decided to add 'Johnny Jump-Ups', which were the first flowers I planted as a child. I have always loved their sunny faces.
As you might expect, the amount of soil is rather shallow, but it is enough to grow cool-season annuals. However, there wouldn't be enough soil to grow warm season flowers through the summer – the soil would get too hot.
You could however, plant small succulents in them and keep them in light shade – maybe located on a patio?
Although I used this teak bowl as a planter, however it is so beautiful, you could certainly use it to grace a patio or large dining room table.
I often have clients, like those above, who want decorative, yet functional items for their patio. Either of these teak bowls would work beautifully in this type of setting.
When exposed to the sun, teak will fade to a light gray color, which will provide great color contrast for plants.
As you can imagine, no two bowls are the same – each one retains the unique character from the part of the teak wood it was carved from, which lends to the uniqueness of these bowls.
In addition to the bowls, I also received a lovely teak vase – wouldn't that look beautiful filled with flowers or perhaps a dried arrangement?
Teak Closeouts has a large variety of teak items including outdoor furniture and garden art at closeout prices. I encourage you to visit their online store where you will find great gift ideas for the gardener in your life or for yourself!
*I was provided these items from Teak Closeouts free of charge to review, but my opinions are my own 🙂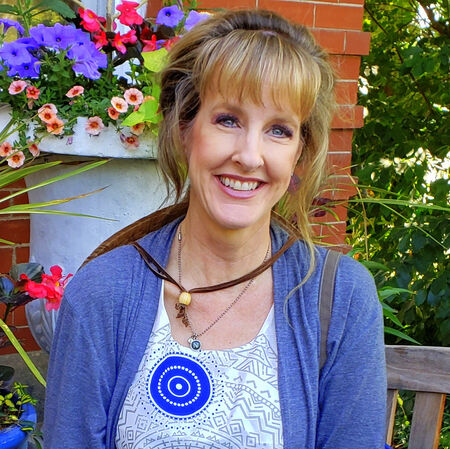 Noelle Johnson, aka, 'AZ Plant Lady' is a author, horticulturist, and landscape consultant who helps people learn how to create, grow, and maintain beautiful desert gardens that thrive in a hot, dry climate. She does this through her
consulting services
, her online class
Desert Gardening 101
, and her monthly membership club,
Through the Garden Gate
. As she likes to tell desert-dwellers, "Gardening in the desert isn't hard, but it is different."
https://www.azplantlady.com/wp-content/uploads/2014/12/AnnualFlowersplantedinoldlog-1.jpg
679
1024
arizonaplantlady@gmail.com
http://www.azplantlady.com/wp-content/uploads/2018/10/favicon.png
arizonaplantlady@gmail.com
2014-12-04 13:30:00
2021-01-05 12:54:40
Teak Bowls Make Unique and Beautiful Planters