Goodbye Arizona…Hello Michigan!
Goodbyes are always hard. Today, I had to say goodbye to both my daughter and granddaughter as they start their new lives in Petoskey, Michigan along with my son-in-law.
My daughter is an Arizona native and this is the beginning of a wonderful adventure for her and her young family.
The past 3 weeks have been a whirlwind of packing, saying goodbye to her students at the local high school where she is was a history teacher.
So why are they moving to Michigan – a place that my daughter has never visited before?
My son-in-law was hired as a professor at Northern Central Michigan College in Petoskey, which sits near the top of the 'mitten' of Michigan.
He had to leave quickly to get settled in before the new semester began, leaving my daughter to get everything packed up.
Moving day was exciting for my granddaughter, Lily who watched as the movers took everything that was near and dear to her and put it in a big truck.
After standing for awhile, she pulled out a chair to sit and watch all the activity until it was time to load up the chair she was sitting on.
Her grandpa and I did our best to keep her occupied with all of the changes going on.
The best part of this entire process was that they moved in with us for several days while my daughter finished her last week teaching.
We helped Lily keep in touch with her dad by texting him pictures that she drew for him.
With all the changes, Lily very well for a 3-year old girl whose world is going through a momentous change.
Our last week together was spent reading favorite books together, including "Goodnight Moon", which I always read to her before her nap. I gave her new one to take to Michigan.
A date at our favorite McDonald's was a must-do before they left.
This morning, we got up early and drove to them to the Phoenix airport for their flight. This was to be Lily's first time on an airplane and she was excited.
This was the moment that I dreaded…saying goodbye to my daughter and Lily.
I realize that I have been incredibly blessed to have always had them living close by.
From being there the day Lily was born 3 1/2 years ago, seeing her take her first steps, wiping away her tears and enjoying her sunny presence twice a week when I would babysit her – there will be a hole that is hard to fill.
Lily has also been my gardening buddy.
From helping take care of the herb container we made for her mom…
To watching her collect wildflowers for her 'flower collection' that she keeps in her jewelry box – I will miss her love for flowers.
So, how am I doing after bidding goodbye to my oldest daughter and Lily?
After hugging them "goodbye" at the airport, I was doing pretty good – in fact I was rather proud of myself…no tears were shed.
That is until we were shopping at Costco a short time later and I saw a grandmother with her granddaughter and I completely broke down, making a spectable of myself. Shoppers were probably wondering what it was at the meat counter that was making me so sad.
I regained control of myself, but then we passed by the bank that my daughter used to work at years ago and the tears started up again.
And then we passed by Lily's favorite McDonald's on our way home – and so it goes…
So, while my mother and grandmother's heart is sad, it is also happy for them and their new adventure in beautiful Michigan.
Petoskey, Michigan
As I mentioned before, they are moving the picturesque town of Petoskey.
Coincidentally, I visited Petoskey just last year along with my mother on one of our annual road trips.
Petoskey, Michigan
It sits right on the water's edge of Lake Michigan.
The gardens are beautiful and I look forward to visiting them as often as I can – hopefully this fall.
There will be new adventures to be had discovering this new area. I can hardly wait to help them create their new Michigan garden in the future.
As I write this, I am looking at Lily's little work space next to my desk.
On it is her latest coloring page alongside her much-loved crayons. She would often sit next to me and "work with Grandma" while I wrote garden articles or worked on my latest landscape design.
I'll put them away for awhile where they will wait for her to come back and visit – hopefully at Christmas.
Thank you for spending a few moments out of your day allowing me to share what's on my heart. I already feel better 🙂
**How about you? Do your family members live close by or far away? How often are you able to visit?
A Small Town Visit and Holiday Traditions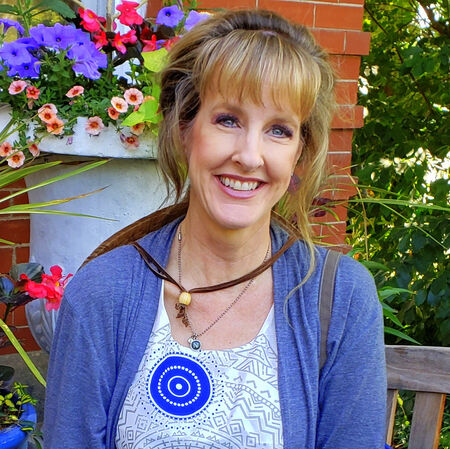 Noelle Johnson, aka, 'AZ Plant Lady' is a author, horticulturist, and landscape consultant who helps people learn how to create, grow, and maintain beautiful desert gardens that thrive in a hot, dry climate. She does this through her
consulting services
, her online class
Desert Gardening 101
, and her monthly membership club,
Through the Garden Gate
. As she likes to tell desert-dwellers, "Gardening in the desert isn't hard, but it is different."
https://www.azplantlady.com/wp-content/uploads/2015/09/FullSizeRender7.jpg
640
480
arizonaplantlady@gmail.com
http://www.azplantlady.com/wp-content/uploads/2018/10/favicon.png
arizonaplantlady@gmail.com
2015-09-05 23:45:00
2022-10-22 11:55:26
Goodbye Arizona…Hello Michigan!