Television, Frost, Plants and a Cold That Won't Go Away
January is off to a busy start. We have gone from a house bursting at the seams to one that seems suddenly spacious after my two oldest daughters left for home with their children. While I do miss them, I must admit that I never thought a house filled with 3 teenagers would seem quiet.
Enjoying last minute cuddle time with Lily before she flew back to Michigan.
As I drove my oldest daughter and her family to the airport, I felt that familiar tickle in my throat and knew that I was getting sick. I wasn't too surprised with all of the busyness of the holidays that my resistance was low.
A few days later, I was due to make an appearance on the television show, Arizona Midday, which airs on our local NBC television station. The topic was to be about winter gardening tasks.
While I have been on television a few times before, this was my first time on this particular program.
As with the other times, I made a trip to the nursery for plants and other things for the television spot since the producers like a lot of props to make things look more interesting.
I came away with a bare root rose (my favorite Mr. Lincoln red rose), leaf lettuce and kale, parsley and cool season annuals for color. Other props included different types of frost protection including frost cloth, old towels, and sheets.
Unfortunately, as the date of my television appearance neared, my cold got worse and evolved into a full-blown sinus infection.
So on a brisk winter morning, loaded up with cold medicine and a pocket full of kleenex, I loaded up my plants and other props and headed to the TV station along with my mother who came with me to help me stage the table and provide moral support.
We spent a delightful time waiting to be escorted to the studio in the green room with a pair of chili cooks who were talking about an upcoming chili cookoff.
Television show, Arizona Midday
Finally, it was time for the gardening segment, which went quite smoothly – I didn't cough or sneeze once. The host was kind, gracious and most importantly – laid back and relaxed.
After returning home, I got on my favorite pair of sweats and got back into bed. I am determined to kick this cold!
I hope that your January is off to a great start!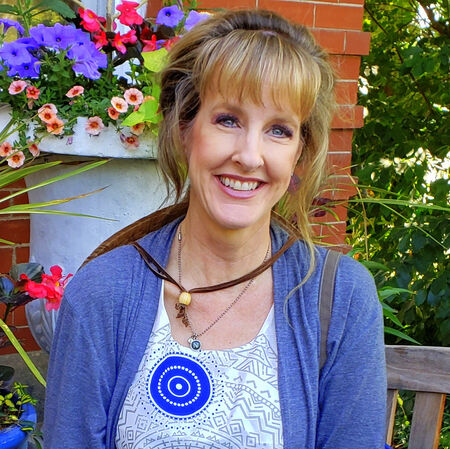 Noelle Johnson, aka, 'AZ Plant Lady' is a author, horticulturist, and landscape consultant who helps people learn how to create, grow, and maintain beautiful desert gardens that thrive in a hot, dry climate. She does this through her
consulting services
, her online class
Desert Gardening 101
, and her monthly membership club,
Through the Garden Gate
. As she likes to tell desert-dwellers, "Gardening in the desert isn't hard, but it is different."
https://www.azplantlady.com/wp-content/uploads/2016/01/DC2250E0-6757-4355-ADE0-3711ECCBBF9B.jpg
602
640
arizonaplantlady@gmail.com
http://www.azplantlady.com/wp-content/uploads/2018/10/favicon.png
arizonaplantlady@gmail.com
2016-01-09 02:59:00
2020-12-30 09:59:05
Television, Frost, Plants and a Cold That Won't Go Away