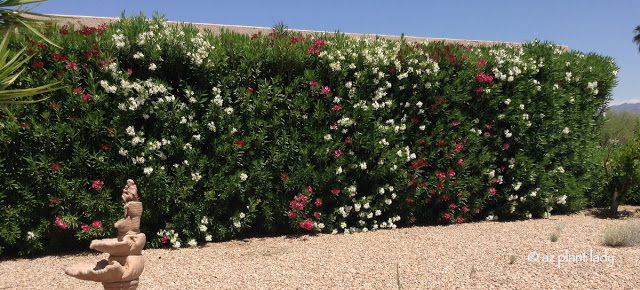 No matter where you live, you often see five types shrubs being used over and over in landscape after landscape.  While the shrubs themselves may be attractive, their overuse throughout neighborhoods can create a somewhat 'boring landscape'.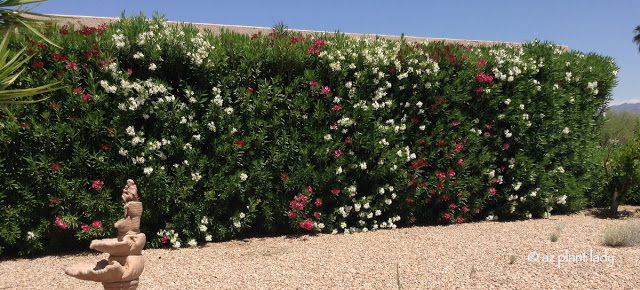 In California, Nevada and Arizona oleanders have held a prominent spot in the landscape due to their lush evergreen foliage, ability to withstand drought and pretty flowers.
However, they have been overused in many areas which makes their beauty less impactful and frankly, almost forgettable.
At a recent conference that I attended, the head of horticulture for Disneyland said,
""When things are expected (in the landscape), they become less powerful and impactful".
Another issue with oleanders is that they are susceptible to a fatal disease called, oleander leaf scorch that is slowly spreading from California.  I have seen several cases affecting large, mature oleanders in the greater Phoenix area. 
From an objective point of view, I'd like to make it clear that there is a lot to like about oleanders; they do extremely well in hot, dry climates with minimal fuss, they have attractive dark green foliage and add color to the landscape when in flower.  
My main issue is with the overuse of them in the landscape when there less common plants that do equally as well in the landscape while also adding beauty.
When I am asked for another option for the large, tall forms of oleanders, hop bush (Dodonaea viscosa) always comes to mind first.
This native desert shrub has attractive, evergreen foliage and a similar growth habit to oleander.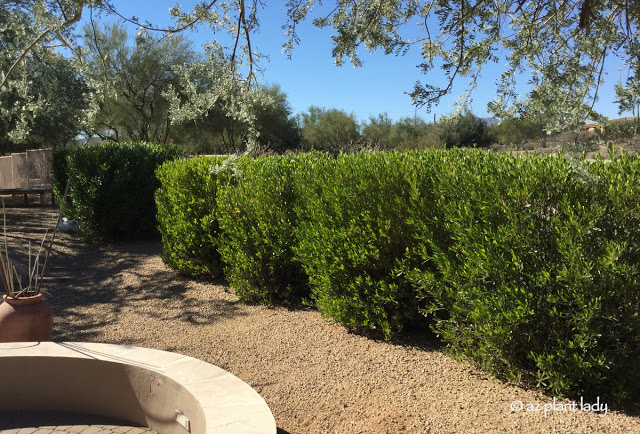 They can be used in the same ways that oleanders can in providing an attractive green hedge and/or screening.
Hop bush flower
They don't have colorful flowers; their bright green foliage is their strong point.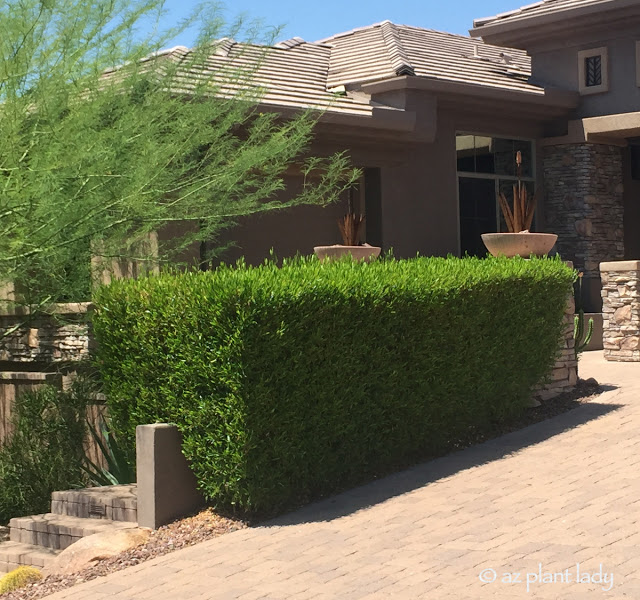 Hop bush can be allowed to grow into their natural shape or pruned into a formal hedge.
Want to learn more about this oleander alternative?  In my latest Houzz article, I share what types of plants look nice next to hop bush, how to care for them and show a purple-leafed form.
I hope that you find a spot for this lovely shrub in your landscape.
**There are still a couple of days to enter the giveaway for the book Grow For Flavor.  Enter now for your chance to win!**

https://www.azplantlady.com/wp-content/uploads/2016/02/oleander_hedge_Arizona.jpg
290
640
arizonaplantlady@gmail.com
http://www.azplantlady.com/wp-content/uploads/2018/10/favicon.png
arizonaplantlady@gmail.com
2016-02-11 12:00:00
2019-07-01 22:33:22
Drought Tolerant and Beautiful: Hopbush, the Alternative to Oleanders